Welcome, Ponteo2345!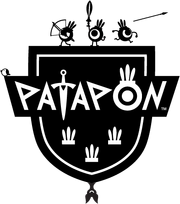 Hello, and welcome to Patapedia. Thanks for your edit to the Talk:Patapedia page! Also, you can click to see the benefits of having an account.
As part of the Patapedia community, you are welcome and encouraged to be bold! You can edit and improve nearly every page in the wiki. For your convenience, here are some useful links to help you get started:
Community Portal - the place for you to see what needs to be done, ask questions, and request articles.
Forum - the place where you can request for help or discuss things about Patapedia.
Sandbox - the place to test edits before publicizing them elsewhere.
Creating a userpage for yourself is generally a good idea. You can find your userpage here. On your userpage, you can write a short bio of yourself, list some of your interests, etc. Your talk page is the place where other users can contact you.
Please leave a message on my talk page if I can help with anything!
Enjoy your stay! Congratulations on becoming an Patapedian.
-- Rah Gashapon (Talk) 04:35, December 18, 2011
Hello, and Welcome!
Hello. I'm Zahuna. I've been part of this wiki for a while now, and you can come to me if you need help with anything. You can leave a message on my talk page if you have any questions or concerns.
A Few Tips
I know your new to the wiki, but when adding pictures, try not to add the same picture twice. I know you didn't know this, so its nothing bad. Just don't do it again and everything will be fine.
P.S. Don't take it personally. Everybody makes mistakes, and nobody would learn anything if they never made any.
Ultimate weapons
They are found in Purple/Pink Jeweled chests (larger then normal). The chests can only be found in Depths of Jealousy/Gluttony. Even if you find the chest, there is literally a 1/1000 chance of getting an ultimate item. Ultimate items do not come with +'s, If it does have a plus on it, it automatically becomes useless.
I hope I have answered your question completely :)
Any Jeweled chest would have a chance of you finding them.
Playstation Store
Link
The site for the playstation store is as follows: http://asia.playstation.com/ph/en/psn/
How to download stuff
Since you do not have internet for your psp, you will have to download MediaGo. Its on the page above. Once MediaGo is downloaded, you will need a usb cord that is compatible with a PSP and a computer. You'll also need PSN account. Once you have done all of this, using MediaGo, search for whatever you want. All of the add-ons and merchandise will come up for the game. Download, connect you psp to your computer, and move it to your psp. Good luck, and have fun.
Your Welcome
Your welcome for the guide. I'll look up the song soon, it looks like it could be pretty good. Also: Please start adding headers to user talk pages, when leaving messages. It gets hard to see what is under what category. You can do this by clicking on the drop down box that says what size text your using. Usually you use Heading 2 for talk pages. Thanks, and good luck,
Greetings
Man, nice to meet you, and thanks a lot for the video. (Babassa Robopon)
Babassa
You know, I got almost everything you said. The only thing i need is the level star Dodonga. Just get it, then his big butt is HISTORY. (Your friend Babassa Robopon)
Re:Polls
To make a poll, do the following:
The first line is your question.
To see the code I used to make this, Edit your talk page and look for the code I used. YOU HAVE TO BE IN SOURCE MODE TO SEE IT! If you need more help, just leave me a message.
Mazanaka
14:04, April 23, 2012 (UTC)
Website of Patapon
I usually don't respond to rude demands, but because you asked so nicely;
Video
It wasn't Pyokorider's video, it was Stones'. The video didn't prove anything, it just showed a fast Pyokorider. Also just posting the raw link isn't allowed, but I wouldn't recommend you post it anyway.