"

Sonarchy is not just arrogant, he's doggedly persistent! 'If I shoot down every last missile, I will be the victor of this battle!' Saying this, Sonarchy belts out his trademark high-pitched cackle.

"



 

— Mission Description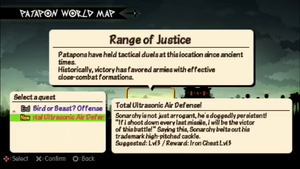 Suggested: Lv13 / Reward: Iron Chest Lv13
This is the second quest at the Range of Justice and is unlocked after finishing 'Bird or Beast? Offense or Defense?'. This quest remains playable until 'Covet-hiss Loves Cannons' is finished, after which this quest is replaced by 'Two Versions of Justice'.
Description
Edit
In this quest, you will have a rematch against
Ragewolf
,
Naughtyfins
, and
Sonarchy
, who are seeking revenge due to their previous defeat. Unlike in the previous battle during the mission "
Bird or Beast? Offense or Defense?
", the
Dark Heroes
won't explain the rules of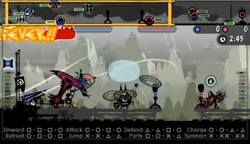 the game. If you still don't have a clear understanding of how Missile Battles work, head
here
. Like in the last battle here, having classes with a "Strike"
Attack Element
would be a big help.
The Dark Heroes in this mission are seen wielding powerful weapons.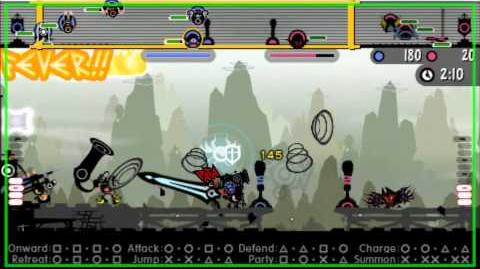 Ad blocker interference detected!
Wikia is a free-to-use site that makes money from advertising. We have a modified experience for viewers using ad blockers

Wikia is not accessible if you've made further modifications. Remove the custom ad blocker rule(s) and the page will load as expected.